I didn't think that the time for the second blog entry would come so quickly, but such an opportunity does not happen often, so there is nothing to wait for. Our client Kasia Wojnar, Program Manager Brain Embassy has won the Top Woman in Real Estate contest! Congratulations on your winnings and we are happy that we have contributed to this wonderful moment.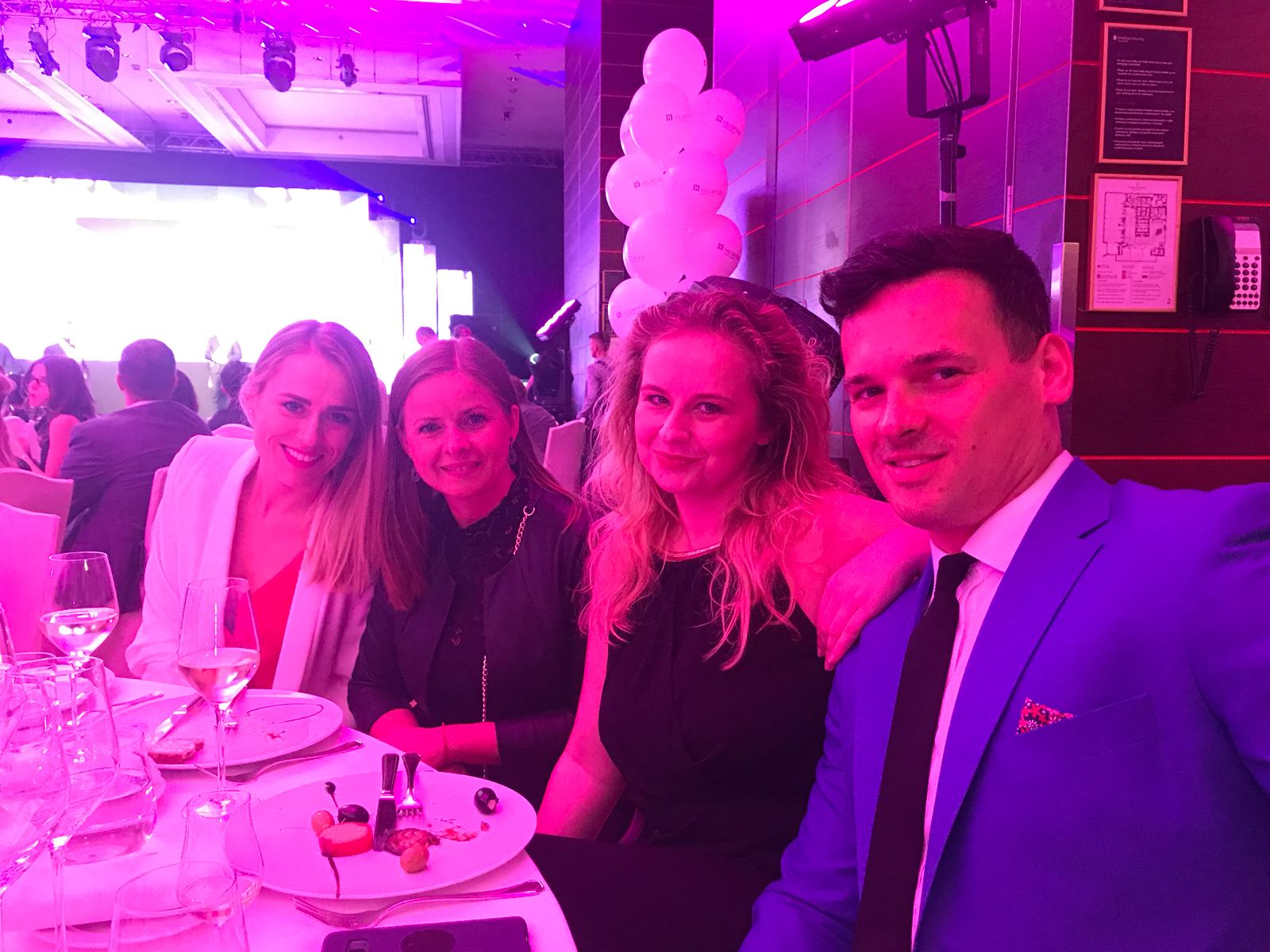 Although Top Woman in Real Estate is quite a new competition, it has gained a wide range of enthusiasts. The idea of ​​Krystyna Swojak turned out to be a hit, which was confirmed by the impressive number of contestants. The organizers from Top Woman in Real Estate create unique atmosphere of their events which are aimed at networking in the real estate industry, paying attention to the role of women in the industry - many, indeed, really incredible. At the events of Top Woman in Real Estate you can feel the amazing power of women who have a lot of positive energy, can create unique projects and support each other.
Starting in the right competitions
It is a great joy that we have such unique and innovative people among our clients and we can support them in empowering their personal brands. Preparing for Kasia Wojnar to start in the competition was pleasant, natural and we just knew that we had to ask Kasia to participate in this competition. And by creating this application I had an unprecedented feeling that with Piotr Ceglarek we were preparing a winning candidate. In our opinion, good, prestigious industry competitions are a great opportunity to show the extraordinary work performed by people in our sector. Winning in the competition has a very positive impact on the image of both the person who won and the company she represents. Of course, industry competitions are very different - that's why it's worth considering where to start. Top Woman in Real Estate delighted us from the first moment, so in this case we had no doubts.
As always - communication is the key
Because winning the competition is just the beginning of the road - with proper winning communication, using its potential both by the organization responsible for the competition as well as the laureate and their company, you can achieve real business benefits that are impossible to achieve if we rest on laurels, if we hang a diploma on the wall and don't tell the world about winning. Good communication of winning in the industry competition will firstly cause that our clients and potential customers will learn about the exceptional quality of services provided by us, and secondly - which is probably the most important - will cause the snowball effect. The laureate will start to be invited more for industry events, conferences, panels, etc. In wider group of people they will be considered as an expert and with their growing popularity the recognition of the brand will grow too. And only in a very positive context – when talking about the highest quality of services or products provided by the company.
Kasia, we want to congratulate you on this win, we deeply believe that the Top Woman in Real Estate jury chose the most appropriate person in the Innovation category!